Do you want to follow the call to write, and write well? 
Inspiring and immensely readable, Craft, Cost & Call offers help to people of faith who want to write well and be published. For writers hoping to launch a career or simply yearning to grow in their craft, this guidebook provides a clear path forward filled with the hard-won wisdom of long-time and widely-published Christian writers.
*The authors of Craft, Cost & Call are available, without charge or obligation, to Skype or FaceTime into your writers' group for a lively and fun session. We can help lead a discussion about writing, share a skill, or offer gentle writing critique. We love to connect with writers and writers' groups.
Download an Introduction Pack to Craft, Cost & Call: How to Build a Life as a Christian Writer, including writing workshop ideas we can present to your very own writing group.
Visit our Facebook or YouTube page to watch our interviews with writers, editors and podcasters as they share how to build a life as a Christian writer.
A Guidebook for Christian Writers
Explore your call as a Christian writer
How to interview sources
Write great openings and endings
Learn to edit your own work
What is voice?
Consider the power of personal essays
"Try This" challenges get writers moving on craft and career
Plus much more in this heartfelt conversation between writers -- guiding, encouraging, and cheering each other on to success.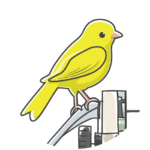 Endorsements from Christian Writers
"Written with generosity and contagious zest, this book combines inspiration, information, and reflection on the writing life by two Canadian writers who have established careers as standard-bearers for excellence in Christian writing. Their honest sharing will encourage and enable writers who are aspiring or just plain weary to press on with diligence, discipline, and so experience the joy of the gift of words."
– Maxine Hancock, Author of Gold from the Fire: Postcards from a Prairie Pilgrimage, Professor Emerita, Interdisciplinary Studies and Spiritual Theology, Regent College.
"This book—it's like I found a bundle of money in a paper bag under a park bench. I'm leaping for joy and feeling a tad guilty all at once. I have been writing for print for a goodly while, and every word of this little masterpiece has me either nodding, sagely, my approval or wincing, ashamedly, at things I once knew and then forgot, or maybe never knew at all. Karen Stiller and Patricia Paddey stuff these few pages with so much wit, wisdom, clear prose, and hard-earned counsel that no writer—no matter how green or seasoned—will fail to benefit from it. Take the money and run."
– Mark Buchanan, Author of God Speed: Walking as Spiritual Practice, Associate Professor of Pastoral Theology at Ambrose University.
"Finally, writers of faith have a relevant, tactful, and informative survival guide in Craft, Cost & Call. Together, Patricia Paddey and Karen Stiller offer a wealth of shared experience in creating a meaningful writing life while navigating distractions, financial realities, and performance pressures in a newly changing publication landscape."
– Carolyn A. Weber, Author of Surprised by Oxford, Associate Professor of Literature, Heritage College & Seminary, and Brescia University College.
"Craft, Cost & Call is a concise, easy-to-read introduction to nonfiction writing for people considering it as a career, although it would also be a great gift for someone who thinks of it as a hobby. The authors share their Christian perspectives and career experiences with diverse genres of writing in a frank, friendly, and affirming way. There's lots of great, practical advice, either drawing on personal (and embarrassing) anecdotes or memorable quotes from accomplished mainstream writers. Writers can never afford to stop learning, and this book will help many along that journey of learning."
– Bill Fledderus, Senior Editor, Faith Today magazine, and Adjunct Lecturer/Journalism Instructor, Redeemer University College.
"I've worked with both Patricia Paddey and Karen Stiller over several years, and I've gotten to know their work. Both of them are excellent writers, and I turn to them frequently when I need something written on a tight deadline for my unique audience. I'm grateful to know them as colleagues in the world of writing. I'm grateful to Paddey and Stiller for this book, which is chock-full of help for writers of all kinds. I love the earthy wisdom and encouraging (and sometimes sobering) anecdotes of success and failure. This is not a book designed to sell you anything. Rather, read it, savor it, and decide what applies to your circumstances. You'll probably find, as I did, that you keep mulling it over long after you put it down."
– Jay Blossom, Publisher, In Trust magazine, In Trust Centre for Theological Schools.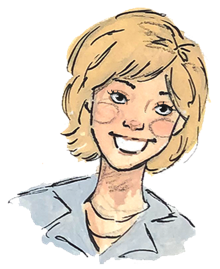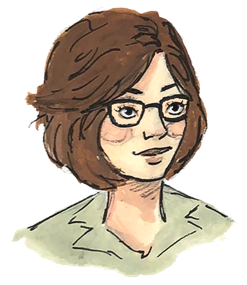 Patricia Paddey & Karen Stiller are professional writers and editors of award-winning books and articles.  Their work has appeared in magazines and journals across North America. Together, they invite you to join the conversation that happens on the Craft, Cost & Call Facebook page, where you will find resources, inspiration, and encouragement for the writing life. The authors are donating a percentage of the earnings on every book sold to The Word Guild, an association of writers and editors who are Christian.